---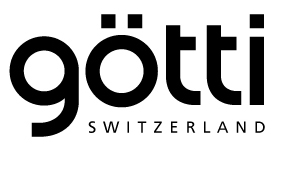 Visit their official website: https://gotti.ch/e
PHILOSOPHY
For fans of the style principle of reduction, Götti glasses embody authenticity in everyday life. With harmonious proportions and the sophistication of modern technology, full effect is given by both timeless design and clever functionality. The collections cultivate simplicity in its most beautiful form, allowing the wearer to express their individual character. Precise manufacturing and carefully selected details result in the ideal fit.
Götti glasses combine the highest level of refined design, traditional craftsmanship, and technical innovation. An unmistakable expression of confident style, quality, and Swissness.
Awards
2019 IF Design Award 2018 Optician Awards – Eyewear of the Year 2017 IDA International Design Awards – Gold German Design Award – Gold 2016 Zürichsee Unternehmer Award IF Design Award – Gold 2014 German Design Award Special Mention 2013 Travel+Leisure Design Award 2012 Red Dot Design Award IF Design Award V.Award Hong Kong 2008 Swiss Economic Award
Company
Started in 1993, the focus has been on innovation, quality, and durability right from the start. All models have been designed under the leadership of Sven Götti for over 25 years. Expert Swiss craftsmanship, and a keen eye for quality and precision create sustainable, premium eyewear. Götti Switzerland now employs approximately 35 people and supplies selected specialist retailers in more than 40 countries
DESIGNER SVEN GÖTTI
"For me, designing glasses is a fascinating and challenging labor of love I gladly devote my expe-rience to. Designing glasses challenges me equally on an aesthetic and mechanical level."
A pair of glasses always consists of the same three components: two temples and a front piece with two lenses. However, it's in our nature as humans to develop countless variants of this over time. I am glad to be a part of this never ending universe of eyeglasses. When I developed my first pair of glasses over 25 years ago, it was the beginning of a passion that continues to inspire me to this day. The aesthetics, zeitgeist, materials, fine mechanical solutions, and lately also the pos-sibilities of 3-D printing – these are all part of the formula for making beautiful glasses.
MADE IN SWITZERLAND
The Dimension and Perspective collections represent a complete redesign of traditional eyeglass products and are packed full of innovation and optimization.
The company's own workshop enables immediate realization of new ideas and ongoing research into new materials and improved manufacturing processes. In addition, local partnerships mean that distances traveled for production are short and efficient – a high degree of flexibility and independent, local manufacturing true to Swiss quality standards. Glasses made in Switzerland.
Götti Dimension
Boundless variation for sustainable individualists. Made in our own workshop using 3D printing to protect the earth's resources. Thanks to targeted production, the lens size, temple length, and nose bridge can be selected to create a perfect fit. The frames are extremely light, highly robust, and presented with a matte finish and an unmistakable urban appearance.
Götti Perspective
Consistently minimalistic with lots of character. This rimless collection is characterized by utmost technical precision and a refined aesthetic. The glasses consist of only a few individual pieces which join together to form a seamless entity entirely free of traditional connection methods. The result: A customizable system with virtually limitless possibilities due to its uncomplicated design. A spectrum of colors can be freely combined with each other. Theses models which feature high-grade materials meet the most rigorous demands regarding style confidence, durability, and comfort.
INDIVIDUAL STYLES, DIFFERENT MATERIALS
Titanium frames
Titanium has many benefits when used as a material for eyeglasses. Relative to its weight, it has the highest stability of all metals, which means that it consistently keeps its shape – even in finely-sized eyeglass parts. What's more, it is very corrosion-resistant and does not cause allergies. Titanium manufacturing – from the prototype through to the final coating – takes place entirely in Japan at one of the most highly-regarded production facilities for eyeglass parts. The finished product is a complex interplay of clever design, carefully selected materials, highly competent manufacturing, and superior technology.
Acetate frames
Acetate is a plant-derived, hypoallergenic substance made of cotton – a renewable, natural product. Therefore it is much more environmentally friendly than oil-based plastics. Acetate is light, maintains its shape, and thanks to its high transparency offers almost limitless color options. Harmony, balance, and congruence play a key role in color composition. The plates are then processed in close cooperation with our workshops in Germany and Austria. There are over 200 steps needed in total before the eyeglasses are ready for their final polish.
A stand-out feature of Götti acetate glasses is their superb, high-sheen polish, which is done by hand on each frame. Polishing a pair of glasses requires great attention to detail, experience, and flair. Our polish artists are Barbara, Brigitte, Ludmilla, Renate, and Waltraud; they use their blood, sweat, tears, and passion to breathe life into the colors and facets.
Movies "Hand polished by?"
BARBARA
LUDMILLA
RENATE
WALTRAUD
Buffalo horn frames
Buffalo horn is renowned for its warmth, which it conveys when worn. The raw material comes from Asian water buffaloes. No other material provides this soft comfort or gives such a vital sensation. The material's color and structure are dynamic and unique. Each pair of eyeglasses is one-of-a-kind, permeated by natural growth and made perfect through skilled craftsmanship.